Deep within Lot E at Citi Field, an unidentified coupe rests beneath a green tent. Its sleek, low-slung body, adorned in a matte gray finish with a prominent black swoosh, becomes increasingly enigmatic with each step towards it. Notably, there's a dragonfly emblem on the front, while the side swoosh features exposed carbon and channels air to a pair of heat exchangers. The car proudly bears the name "Mullen GT," representing an electric sports car created by a startup that has intentions of delivering vehicles to the U.S. market sometime between 2025 and 2026.
Like numerous other automotive startups, Mullen's history is intricate. It all commenced with the debut of the Qiantu K50, an electric sports car, at the Shanghai Auto Show in 2015. This vehicle was originally sold in China by its parent company, Great Wall Huaguan, from 2018 to 2020. Subsequently, at the 2019 New York Auto Show, a California-based company called Mullen Automotive committed to importing kits and offering fully-certified examples for sale in 2020. It's worth noting that Mullen now holds a 60 percent stake in Bollinger, another electric vehicle brand that, like many others, has yet to introduce a single car to the U.S. market. Mullen conducted its initial public offering (IPO) on Nasdaq in November 2021, followed by the unveiling of the Mullen Five, an SUV coupe, at the Los Angeles Auto Show a few weeks later.
At this moment, in a Queens parking lot, we dedicate an afternoon to explore Mullen's elusive two-seater, which is essentially a rebadged electric vehicle that Qiantu ceased producing three years ago. While Mullen was also gearing up to manufacture rebadged Chinese cargo vans and trucks in Mississippi, the K50 went by at least four names. Until March of the prior year, it was referred to as the Dragonfly K50, Mullen K50, Qiantu K50 by Mullen, or simply Mullen Dragonfly.
Standing alongside us is Mitchell Dyche, an engineer whose towering six-foot-five frame comfortably accommodates the snug cabin of the Mullen GT. He indicates that he personally specified the 19-inch center-lock wheels, Brembo brakes, and the Pirelli P Zero tires. The rest of the design stays true to Qiantu's original vision, down to the manufacturer markings etched onto the glass.
Upon closer inspection, the Mullen GT exudes an appealing aesthetic. Both inside and out, it possesses the proportions and dimensions typically found in a mid-engine car, with a footprint comparable to an Acura NSX. While there may be room for improvement in terms of body panel alignment, the GT certainly doesn't come across as a raw prototype. The interior features a generously sized portrait touchscreen, angled towards the driver and still in development, a digital instrument panel, and a sizable curved shifter. In contrast to many Chinese-made vehicles, the GT avoids overtly mimicking the design of established brands. Even as a demonstrator, it displays a noticeable level of refinement.
The dual-motor configuration operates silently without any noticeable whine, the regenerative braking system functions smoothly, body movements are well-controlled, and the steering exhibits a pleasantly weighted feel. Performance-wise, the specifications are quite reasonable for an electric sports car, boasting around 400 horsepower packed into an aluminum frame with carbon body panels, all-wheel drive equipped with torque vectoring, a 78.0-kWh T-shaped lithium-ion battery, with the majority of its cells located behind the driver, and a claimed range of 230 miles. In Sport mode, the GT becomes slightly more spirited, although during our brief test laps, we didn't perceive any noticeable torque shifts between the two motors. Grip and stopping power are as expected—impressive.
However, it's important to note that Mullen has revised the GT's performance figures since March, when it initially promised an "EV supercar" capable of accelerating to 60 mph in just 1.95 seconds and achieving speeds in excess of 200 mph. This change came about after Mullen regained the rights to sell the K50 and resolved a contract dispute, as outlined in court documents, which arose due to an alleged default on nearly $23 million owed to Qiantu just months after the vehicle's initial unveiling in New York. The revised figures now indicate a 0-60 mph time of 4.2 seconds and a top speed of 125 mph. The price tag for this electric sports car stands at $150,000.
Mullen has declared its intention to manufacture the GT (along with a GTRS variant) at the former AM General plant in Indiana, where plans are also in place to produce the Mullen Five crossover and Bollinger B1 and B2 models. (Bollinger had refunded customer deposits in 2022.) Interested buyers can secure a reservation for $1,000, with anticipated delivery dates set for late 2025 or early 2026.
From an investor's perspective, Nasdaq is considering delisting Mullen stock due to its trading price falling below the $1 limit (as of the most recent Friday, it was valued at less than 50 cents). Simultaneously, Mullen is pursuing legal action against several major investment firms, including Charles Schwab, alleging manipulation of its stock. While there's more to Mullen's history, including its founding in 2014, which involved acquiring the assets of Coda Automotive and attempting to repackage that company's Chinese rebadged EV as the Mullen 700e, the current status of the Mullen GT in 2023 suggests it is a potential contender but not a certainty. As numerous new automakers have come to realize, breaking into the American automobile market is a formidable challenge.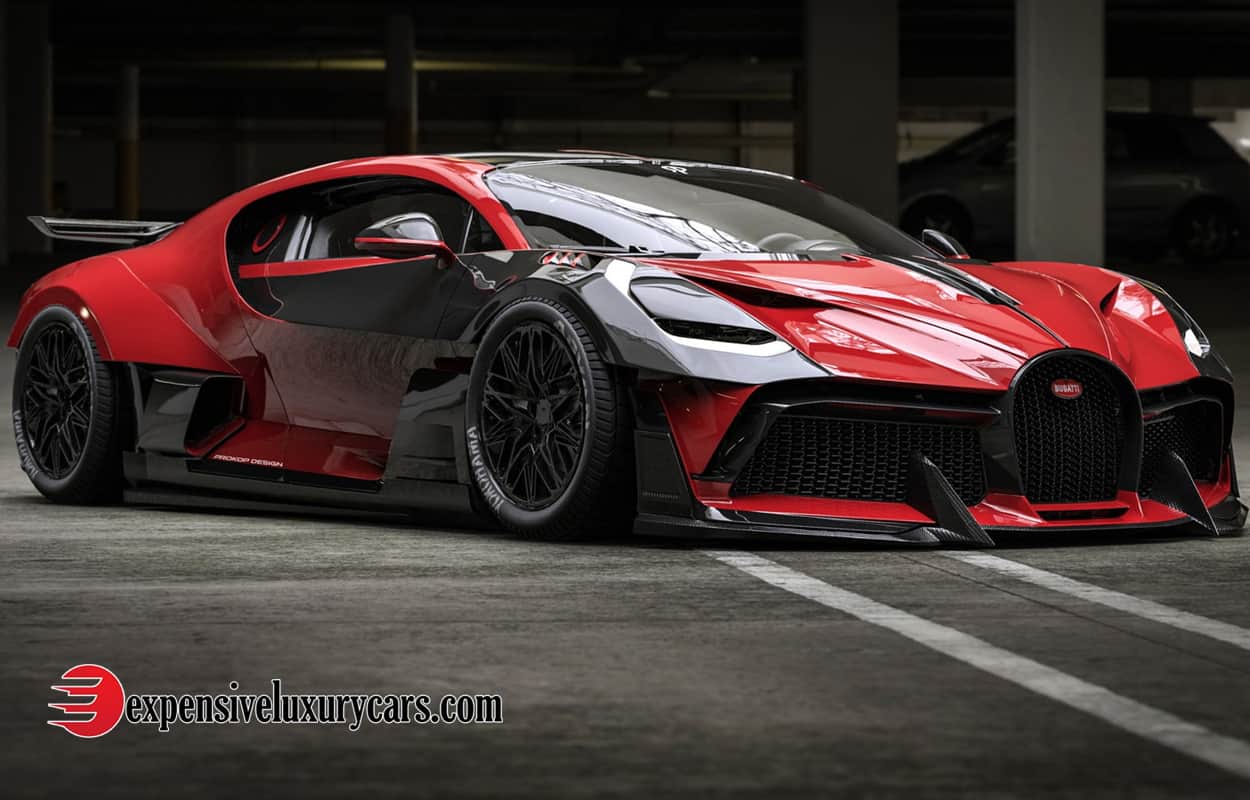 Covering the automotive industry from Expert Reviews and in-depth analysis, features, car show reporting With over 10 years of experience.