Most Expensive Audi Cars in the World , Which are the most expensive Audi cars in the world? Do you have an Audi? How much do you pay for it? Audi is my favorite brand after BMW in terms of cars. They look amazing, they are luxurious and they are impressive.
Check out the top list of the world's most expensive Audi cars.
Audi S8 plus
If you look at the Audi with the number 8 in its name, the car's price is likely to be more than $80,000.
The third most expensive Audi is the Audi S8 plus high-performance luxury sedan with a 605 hp turbocharged TFSI engine and legendary quattro all-wheel drive. Basically, it's a slightly modified A8 luxury sedan made to compete with the BMW Alpina B6 Gran Coupe and Mercedes-Benz AMG S63 Sedan, which also have Biturbo V8 engines but are more expensive.
Body style: 4-door sedan
Starting MSRP: $114,900
Audi A8 L W12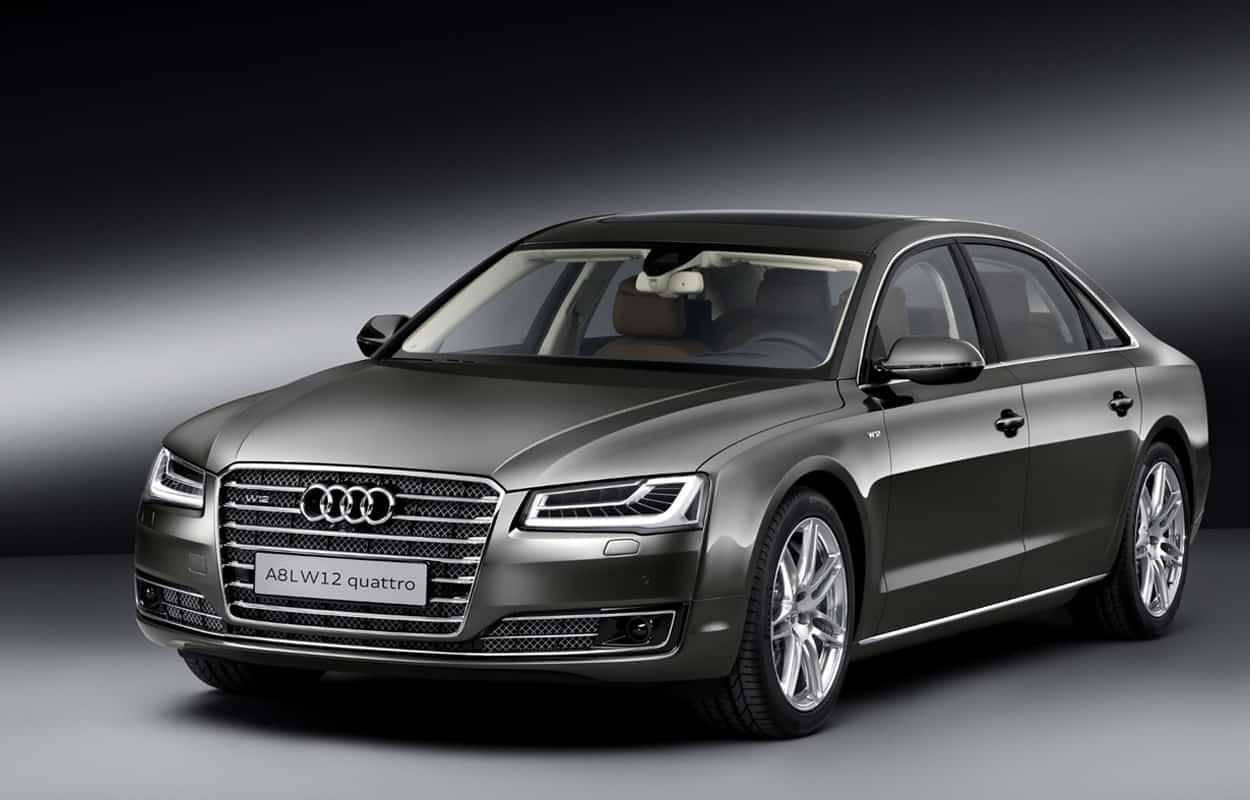 That's the most luxurious sedan from Audi that comes with a 6.3-liter 12-cylinder 500-hp W12 FSI engine. The Mercedes-Benz AMG S65 Sedan is quite similar in price twice as expensive, so arguably the Audi A8 L W12 offers an affordable 12-cylinder experience.
Body style: 4-door sedan
Starting MSRP: $137,900
Audi S8
This luxury sedan is a 4-door card manufactured by Audi. The car has 20-inch wheels, S8 emblem on front brake calipers, special-setting air suspension S. It has a 5.2-liter V10 engine with 444 HP that increases top speed to 260 km/h, 161 mph. Reached 100 km/h in 5.1 seconds. The inside of the car has a Fine Nappa leather sports interior with silver contrast stitching.
Audi R8
the famous mid-engined two-seater supercar introduced in 2006. "The best handling highway car at the moment", as described by 6-time 24-hour Le Mans winner Jacky Ickx, has recently won the 2016 World Performance Car. Unlike bugatti, Lamborghini, Aston Martin, and other supercars, the Audi R8 costs only $162,900.
Body style: 2-door coupe
Starting MSRP: $162,900
Audi RS3 Sportback Sportec RS 500
The Audi RS3 Sportback Sportec RS 500 has a 2.5-liter Inline 5 engine that increases top speeds of 302 km/h, 188 mph and features 507 HP. In 3.9 seconds it reaches 100 km/h. As you can see, the design is suitable for 'bad boys'.
Audi RS5 Senner Tuning
Audi RS5 Senner Tuning has increased power on the 4.2-liter V8 FSI (Fuel Stratified Injection) engine. The highest speed limiter was lifted to 280 km/h from 250 km/h. With the right tires can travel up to 300 km / h. With all the new power it reaches 100 km/h in just 4.2 seconds.
The car has rearview mirrors in a shiny black 245 carbon fabric, a window frame in the Black Edition, and an additional front gril.
Audi R8 GT
This Audi R8 GT has a 5.2-liter FSI engine seat, which increases the top speed to 325 km/h, 202 mph. It made the jump to 100 km/h in 3.3 seconds. The car was released in May 2010 and inaugurated at the 2010 Worthersee Tour. It can be yours for $400,000.
Audi R8 V10 MTM Biturbo
The most expensive Audi is the Audi R8 V10 MTM Biturbo, With a top speed of 360 km/h, 223 mph, the Audi R8 V10 Biturbo GT reaches 100 km/h in just 3 seconds, 200 km/h in 10.6 seconds, and 300 km/h in 26 seconds. As you can imagine, the car has a V10 engine, and BIMOTO wheels measuring 9 to 20 inches in front and from 12.5 by 20 inches behind. This wheel set is wrapped in Michelin Pilor Sport Cup rubber.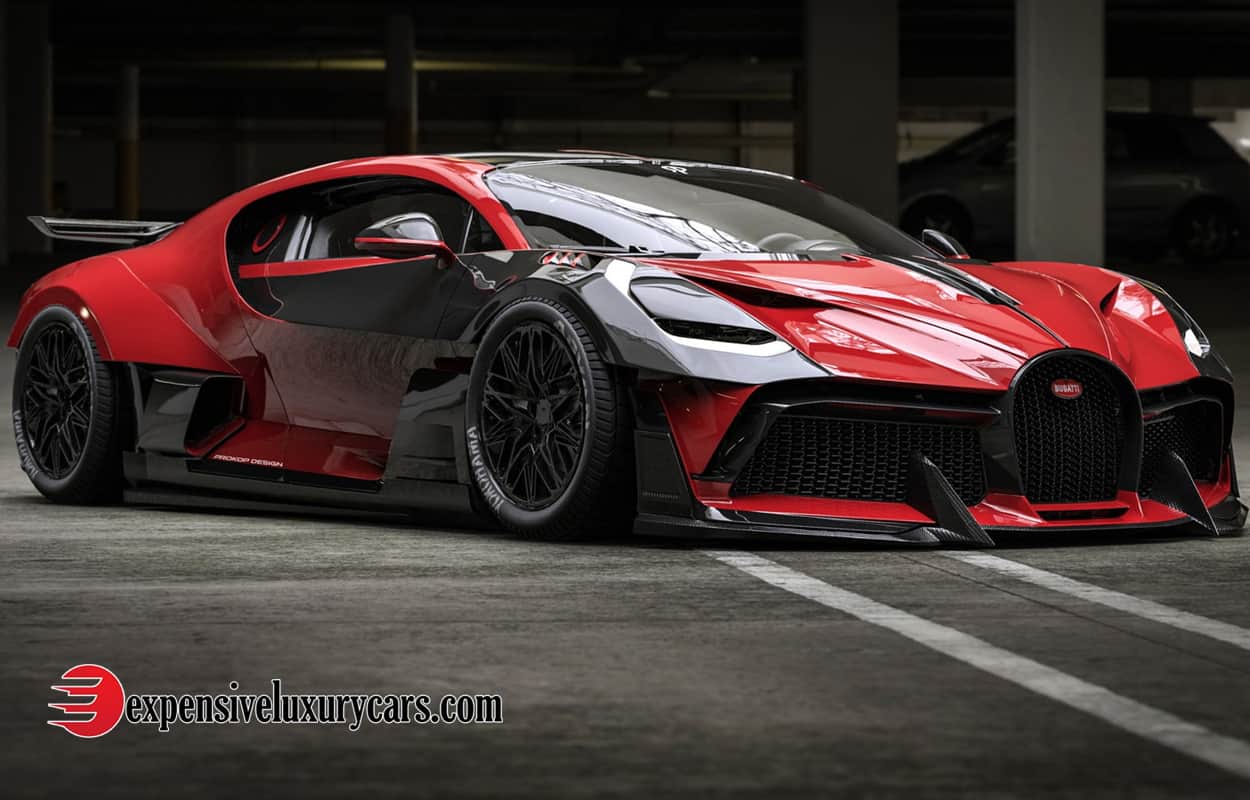 Covering the automotive industry from Expert Reviews and in-depth analysis, features, car show reporting With over 10 years of experience.