The 2023 Toyota Corolla Cross is an SUV that combines the affordability and practicality of the Corolla nameplate with a stylish design and advanced features. With a starting price of $23,060 for the base L trim, the Corolla Cross offers a competitive option in the compact SUV market. The mid-level LE trim starts at $25,390, while the top-tier XLE trim begins at $27,165.
The 2023 Corolla Cross comes standard with Toyota Safety Sense 3.0, an advanced suite of active safety systems that provide enhanced collision protection. Additionally, all models are equipped with Remote Connect, allowing drivers to start the engine, lock or unlock doors, and locate their vehicle using a compatible smartphone or smartwatch.
One significant update for the 2023 model is the addition of a hybrid powertrain, which includes standard all-wheel drive. The hybrid system combines a 2.0-liter four-cylinder engine with three electric motors, resulting in a combined output of 196 horsepower. This new hybrid option is available in three new trim levels: S, SE, and XSE.
The Corolla Cross offers a comfortable and spacious interior, with seating for up to five passengers and up to 24 cubic feet of cargo room. The dashboard layout and convenience features are similar to those found in the Corolla sedan, but the larger dimensions of the Cross provide more space for passengers and cargo. The XLE trim level adds faux-leather upholstery, heated front seats, a leather-wrapped shift knob, and a flip-down center armrest for rear-seat passengers.
Infotainment options include an 8.0-inch display with Apple CarPlay, Android Auto, and SiriusXM satellite radio as standard features. Optional upgrades include wireless smartphone charging, rear-seat USB charging ports, and a JBL stereo system.
Safety features are a priority for the Corolla Cross, with standard offerings such as automated emergency braking with pedestrian detection, lane-departure warning, and adaptive cruise control. The vehicle also comes with ToyotaCare, a maintenance plan that covers normal factory scheduled service for 2 years or 25,000 miles, whichever comes first, and 24-hour roadside assistance for 2 years with unlimited mileage.
In summary, the 2023 Toyota Corolla Cross is a versatile and stylish SUV that offers a range of advanced features, a comfortable interior, and an optional hybrid powertrain for improved fuel efficiency and performance. With its competitive pricing and impressive list of standard and available features, the Corolla Cross is poised to make a strong impact in the compact SUV market.
Pricing
L $24,395
LE $26,725
XLE $28,500
SE hybrid $30,625  ( Recommend )
XSE hybrid $32,400
Exterior Design
Exterior Design – A Fresh Look for the 2023 Corolla Cross
The 2023 Toyota Corolla Cross is a stunning addition to the Corolla lineup, boasting a unique and eye-catching exterior design. In this section, we'll explore the key changes and features that set the Corolla Cross apart from its predecessors and competitors. Follow along as we delve into the details of the 2023 Corolla Cross's exterior design.
Dynamic Front Grille and Headlights
One of the most noticeable differences in the 2023 Corolla Cross is its bold front grille. The large, three-dimensional grille adds depth and character to the vehicle's face, creating an imposing presence on the road. The narrow, sleek LED headlights are seamlessly integrated with the grille, enhancing the aggressive look while providing excellent road visibility.
Streamlined Roofline and Wheel Arches
The 2023 Corolla Cross features a more fluid roofline, contributing to a sporty and dynamic silhouette. This new design element not only looks great but also helps improve aerodynamics for better fuel efficiency. Additionally, the pronounced wheel arches give the Corolla Cross a muscular appearance and hint at its off-road capabilities.
Stylish Rear Design
At the rear, you'll notice the distinctive LED taillights and a sculpted tailgate, giving the Corolla Cross a modern and cohesive look. The rear bumper incorporates both matte black and body-colored elements, adding visual interest and a touch of ruggedness to the overall design.
Alloy Wheels and Color Options
The 2023 Corolla Cross comes with stylish alloy wheels that complement its striking design. The available wheel sizes range from 17 to 18 inches, depending on the trim level. Additionally, the Corolla Cross offers a variety of paint colors, allowing you to choose the one that best matches your personality and style.
Optional Exterior Features
To further customize the exterior of your Corolla Cross, several optional features are available. These may include a power liftgate, roof rails, and a panoramic sunroof, enhancing both functionality and appearance.
In conclusion, the 2023 Toyota Corolla Cross's exterior design sets it apart from other vehicles in its class with its bold front grille, streamlined roofline, stylish rear design, and attractive alloy wheels. With various color options and optional exterior features, the Corolla Cross can be tailored to suit your personal style and preferences.
Interior Design
Interior Design – Exploring the Unique Features of the 2023 Corolla Cross
The 2023 Toyota Corolla Cross is an exciting addition to the compact SUV segment, offering a stylish and versatile option for drivers looking for a blend of performance, comfort, and advanced features. As we explore the all-new Corolla Cross, it's essential to take a closer look at its interior design, which sets it apart from its competitors. In this blog section, we will delve into the unique aspects of the 2023 Corolla Cross's interior design.
Appreciate the Spacious Cabin
One of the first things you will notice in the 2023 Corolla Cross is the ample interior space. The thoughtfully designed cabin provides generous headroom and legroom for both front and rear passengers, ensuring a comfortable ride for everyone. The rear seats can also be folded down to create additional cargo space, making the Corolla Cross equally practical for daily commutes and weekend adventures.
Discover the Premium Materials and Finishes
The 2023 Corolla Cross boasts high-quality materials and finishes throughout the cabin, giving it a refined and upscale feel. Soft-touch surfaces, leather-trimmed seating, and contrast stitching are just some of the features that elevate the interior design. The attention to detail in the Corolla Cross's cabin demonstrates Toyota's commitment to providing a premium experience for drivers and passengers alike.
Explore the Advanced Technology Features
In addition to its sleek design, the 2023 Corolla Cross comes equipped with cutting-edge technology features that keep you connected and entertained on the road. Some of these features include:
– A standard 8-inch touchscreen infotainment system with Apple CarPlay and Android Auto compatibility
– Available wireless smartphone charging
– An available 9-speaker JBL audio system for an immersive listening experience
– A 7-inch digital instrument cluster display that provides essential driving information at a glance
Enjoy the Comfort and Convenience Amenities
The 2023 Corolla Cross offers several comfort and convenience features designed to make your driving experience as enjoyable as possible. These include:
– Dual-zone automatic climate control, ensuring personalized temperature settings for both the driver and front passenger
– Heated front seats, perfect for those chilly mornings
– A power-adjustable driver's seat with lumbar support, allowing you to find your ideal seating position
– An available power moonroof, inviting natural light and fresh air into the cabin
Performance and Engine
The 2023 Toyota Corolla Cross is designed to deliver an impressive driving experience with its powerful engine and performance features. In this section, we'll explore the engine specifications of the Corolla Cross and provide you with a detailed overview of what makes this vehicle a top choice for drivers seeking both power and efficiency.
Engine Specifications
The 2023 Toyota Corolla Cross comes equipped with a dynamic 2.0-liter Dynamic Force inline four-cylinder engine. This efficient yet powerful engine is capable of producing 169 horsepower and 150 lb-ft of torque, providing drivers with the perfect balance between performance and fuel economy.
Transmission Options
To complement its powerful engine, the 2023 Corolla Cross offers two transmission options for drivers to choose from:
1. Direct Shift-CVT (Continuously Variable Transmission): This advanced transmission system provides smooth acceleration and seamless shifting by constantly adjusting the gear ratio based on the driving conditions. This results in improved fuel efficiency and a smoother driving experience.
2. 6-Speed Intelligent Manual Transmission (iMT): For drivers who prefer a more engaging driving experience, the available 6-speed iMT offers precise and responsive shifts. The iMT also includes a rev-matching feature that automatically adjusts the engine speed during downshifts for smoother gear changes and enhanced control.
All-Wheel Drive Capability
For optimal traction and stability, the 2023 Toyota Corolla Cross offers an available All-Wheel Drive (AWD) system. This advanced system distributes torque between the front and rear wheels as needed, ensuring maximum grip on slippery or uneven surfaces. With AWD, drivers can confidently tackle various road conditions without sacrificing fuel efficiency.
Fuel Efficiency
The 2023 Corolla Cross is designed to provide excellent fuel efficiency without compromising performance. Equipped with the 2.0-liter Dynamic Force engine and Direct Shift-CVT, the Corolla Cross can achieve an estimated 32 mpg city, 33 mpg highway, and 32 mpg combined (FWD models). The AWD models are expected to deliver around 30 mpg city, 33 mpg highway, and 31 mpg combined, making it a practical choice for those seeking both power and efficiency.
In conclusion, the 2023 Toyota Corolla Cross boasts a powerful and efficient engine combined with advanced transmission options and available all-wheel drive, providing drivers with an exceptional blend of performance, fuel economy, and driving dynamics. With its impressive engine specifications and performance features, the Corolla Cross is set to become a popular choice for drivers in search of a versatile and capable crossover.
Safety and Security Features
The 2023 Toyota Corolla Cross is making waves in the automotive industry, thanks to its sleek design, impressive performance, and wide array of innovative features. One area where this new model truly shines is its commitment to safety and security. In this blog section, we'll take a closer look at the top-notch safety and security features of the 2023 Toyota Corolla Cross that will keep you and your passengers protected.
Toyota has long been committed to creating vehicles that prioritize safety, and the 2023 Corolla Cross is no exception. The latest iteration of their innovative safety suite, Toyota Safety Sense 3.0 (TSS 3.0), comes standard on all Corolla Cross models. TSS 3.0 is designed to help protect drivers, passengers, and pedestrians by providing advanced driver-assist technologies that work together to enhance safety and peace of mind.
Key Safety Features of TSS 3.0
1. Pre-Collision System with Pedestrian Detection (PCS w/PD): This cutting-edge feature uses advanced sensors to detect potential collisions with vehicles or pedestrians in front of the car. If the system determines that a collision is imminent, it provides visual and audible alerts to the driver and can even apply the brakes automatically if necessary.
2. Dynamic Radar Cruise Control (DRCC): Long drives just got more comfortable with DRCC, which maintains a set distance between your Corolla Cross and the vehicle ahead. If the vehicle in front slows down, DRCC automatically adjusts your speed to maintain the preset distance.
3. Lane Departure Alert with Steering Assist (LDA w/SA): This feature monitors lane markings and alerts the driver if the vehicle starts to drift out of its lane. Steering Assist provides gentle corrective steering input to help the driver stay within their lane.
4. Road Sign Assist (RSA): Stay informed on the road with RSA, which recognizes certain traffic signs and displays them on the Multi-Information Display (MID), ensuring drivers don't miss important information.
5. Lane Tracing Assist (LTA): LTA works in conjunction with DRCC to keep your Corolla Cross centered in its lane while using cruise control, providing a more relaxed driving experience on highways.
Anti-lock brakes
ABS brakes automatically sense when a tire has stopped rotating under extreme braking, and will modulate the brake pressure to allow the tire to rotate. This increases the vehicles ability to turn while braking.
Stability control
Stability control automatically senses when the vehicles handling limits have been exceeded and reduces engine power and/or applies select brakes to help prevent the driver from losing control of the vehicle.
Front-impact airbags
Front-impact airbags for the driver and passenger have been designed to protect the head during a frontal crash.
Side impact airbags
Side impact airbags for the front and rear seats have been designed to protect the torso during a side impact collision.
Overhead airbags
Overhead airbags are used to protect the occupant's heads in the event of a side collision or rollover.
Knee airbags
Knee airbags help to protect the occupants lower extremities from serious injury in the event of an accident.
Pretensioners
Seatbelt pretensioners automatically tighten seatbelts to place the occupant in the optimal seating position during a collision.
Security system
The vehicle is equipped with an ignition disable device that will prevent the engine from starting if the correct original manufacturer key is not used.
Technology and Entertainment Features
8-In. Toyota Audio Multimedia Touchscreen
Sitting atop the sculpted dash is an 8-in. touchscreen. Here, you can easily access and control much of Corolla Cross's systems with intuitive pinch, tap and swipe gestures.
Qi Wireless Charging
No wires? No worries. Simply place your compatible device on the available Qi wireless charging pad * to power up automatically without the need to plug anything in.
Remote Connect
Corolla Cross features the latest tech. Using Toyota's available Remote Connect * through the Toyota app, * you can start the engine, lock/unlock doors, and locate your vehicle with your compatible smartphone or smartwatch. * Subscription required. 4G network dependent.
Front and Rear Parking Assist With Automatic Braking
Available Front and Rear Parking Assist with Automatic Braking (PA w/AB) * audibly and visually warns you when it detects stationary objects, people walking by or vehicles approaching from the rear. If the system determines there may be contact with a detected obstacle, pedestrian or vehicle, it will send an alert inside the vehicle and reduce engine power and/or apply brakes. Simulation shown.
7-In. Fully Digital Gauge Cluster
The available 7-in. Fully Digital Gauge Cluster lets you see Corolla Cross's vitals at a glance. Use the steering-wheel-mounted controls to keep track of real-time driving data, turn-by-turn directions, safety information and alerts—all while keeping both hands on the wheel.
Power Liftgate
Corolla Cross's available power liftgate gives you access to the rear cargo area with ease. Just press a button on the key fob or liftgate, and it will open or close automatically. You can also adjust the opening height if you find yourself in tight spaces.
Fuel Economy and Efficiency
The 2023 Toyota Corolla Cross is turning heads not only for its sleek design and advanced features but also for its impressive fuel economy and efficiency. In a world where fuel prices are constantly on the rise, it's more important than ever to choose a vehicle that can help you save both money and the environment. With the EPA-estimated figures for the front-wheel drive Corolla Cross boasting 31 mpg city and 33 mpg highway. For more information about the Corolla Cross's fuel economy, visit the EPA's website.
Pros and Cons
Pros and Cons according to experts
BY DREW DORIAN
HIGHS: Attractive base price, more practical than a Corolla hatchback, generous standard safety features.
LOWSS: lothful base powertrain, coarse-sounding four-cylinders, bland interior.
VERDICT: Sensible, efficient, and forgettable, the Cross embodies both the virtues and vices of Corollas present and past.
BY Zac Palmer
Pros: Strong fuel economy for the segment, especially the hybrid
Cons: Bland to drive and look at; slow acceleration; unremarkable space and storage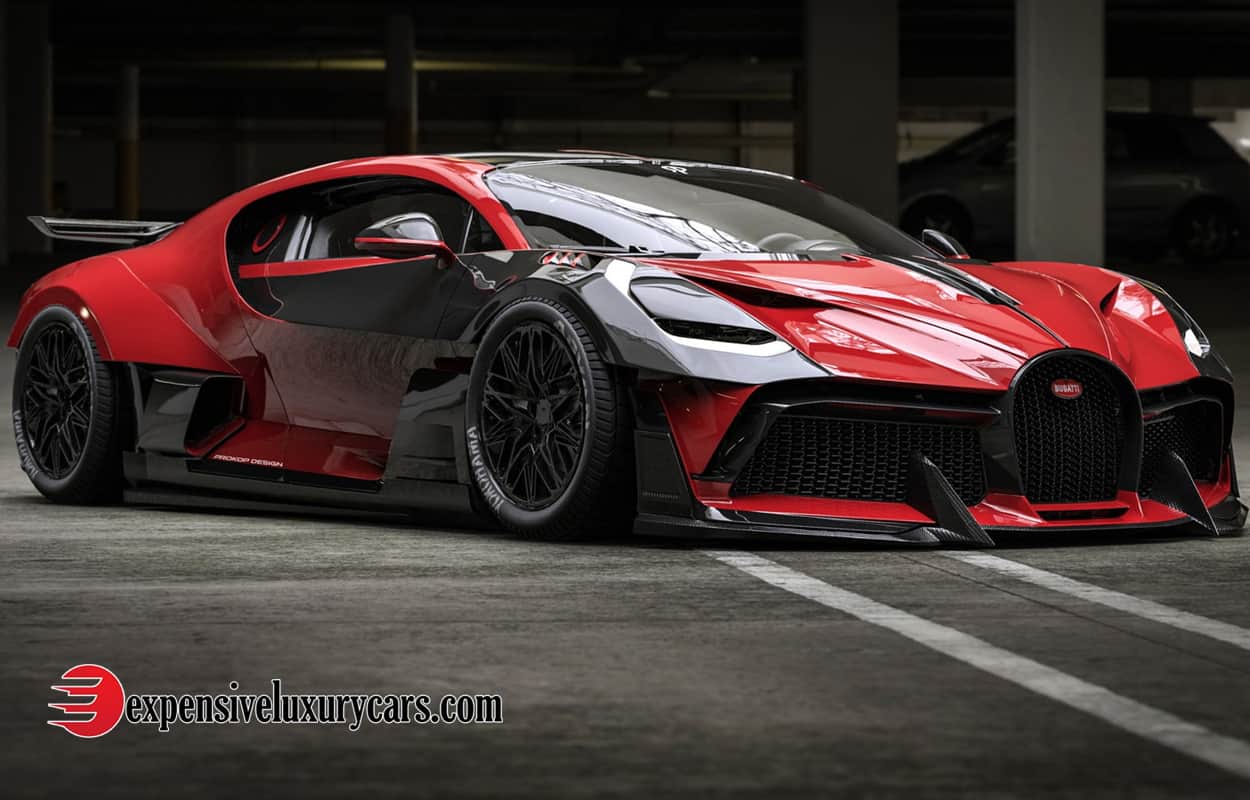 Covering the automotive industry from Expert Reviews and in-depth analysis, features, car show reporting With over 10 years of experience.