What is the world's most expensive Lamborghini car?
Veneno Roadster
Veneno
Egoista Concept
Miura Concept
Sesto Elemento Concept
Aventador J
Reventón Roadster
Pregunta Concept
Mansory Carbonado GT
Mansory Carbonado Apertos
10 Most Expensive lamborghini Cars
Veneno Roadster
Estimated Value: $ 8.3 Million
The Lamborghini Veneno Roadster takes aerodynamic efficiency from racing prototypes to everyday roads. This super sports car is characterized by optimal aerodynamics to ensure stability in fast corners and behave like a racing prototype. All this on a car designed for the road.
With a maximum output of 552 kW/750 hp, the Veneno Roadster accelerates from 0 to 100 km/h in just 2.9 seconds and a top speed of 355 km/h. The Lamborghini Veneno Roadster is driven by a twelve-cylinder engine with a 6.5-litre displacement and is equipped with a very fast ISR transmission with five modes, permanent all-wheel drive and a racing chassis with pushrod suspension and horizontal spring/damper.
Veneno
Estimated Value: $ 5,3 Million
Veneno is Lamborghini's interpretation of a racing prototype made for the highway. The front of the car is designed for maximum airflow and better downforce. The redesigned front and rear arches direct air around the car to reduce excessive lift and help generate downforce.
The engine was a development of the Aventador's 6.5-liter V12 engine and produced a power output of 750 PS (552 kW; 740 hp) at 8,400 rpm and 690 N⋅m (509 lb⋅ft) of torque at 5,500 rpm. Increased power is achieved by enlarging air intakes and modifying the exhaust system.
The Lamborghini Egoista is a car or concept car unveiled by the company on the occasion of its 50th anniversary. He was last seen on the street a year ago before being taken to the Lamborghinis museum in Italy. The Lambo doesn't have the elegance of an Aston Martin or the beautiful look of a Ferrari, but it has a striking look like no other car.
It is a single-seater with a carbon fiber and aluminum cockpit that requires complicated entry and exit. The most striking aspect of the Selfish exterior is that it is made of anti-radar material. The unique exterior of the Lamborghini Egoosta is supposed to look like a charging bull from the side.
Egoista Concept
Estimated Value: $3 Million
The Egoista concept ("Selfish" in Italian) was revealed during a gala at Sant'Agata Bolognese, celebrating Lamborghini's 50th anniversary. Powered by a 600 hp, 5.2 liter V10 engine, the Egoista Concept is a single seater with an extreme futuristic design that evolved formal language recently seen at the Veneno.
Miura Concept
Estimated Value: $3 Million
The Lamborghini Miura Concept is a retro-styled Lamborghini presented at the Paley Center for Media, formerly The Museum of Television & Radio, on January 5, 2006. The opening coincided with the Los Angeles Auto Show although it was not present at the event itself.
Sesto Elemento Concept
Estimated Value: $2,8 Million
One of the most striking features of the Sesto Elemento is that the entire body is made of a matte-finished look carbon fiber (the so-called "sixth element" which is indicated by translating the concept name from Italian), as expensive as the material is. light weight In fact, the entire curb weight of the car is claimed to be just 2,200 pounds.
Aventador J
Estimated Value: $2.8 Million
The Aventador J has a working V12 engine, full speed suspension, and is for sale. Like the concept car, only one was made, but it sold for $2.8 million, making it one of the most valuable Lamborghini models ever produced.
Pregunta Concept
Estimated Value: $2.1 Million
The Pregunta is a concept car made by French coach maker Carrosserie Heuliez-Torino (specialized in prototypes and specialty cars) in pure Italian style led by Marc Deschamps (formerly Lamborghini partner and Style Director at Bertone, and gandini's successor, (designer Miura and Countach).
Mansory Carbonado GT
Estimated Value: $2 Million
Bull made of carbon, namely MANSORY CARBONADO GT based Lamborghini Aventador LP700-4. Our careful modifications give this animal more power. Each aerodynamic design element is made in a prepreg autoclave process with perfect surface quality and precision installed inside the vehicle.
Mansory Carbonado APERTOS
Estimated Value: $1.6 Million
The MANSORY CARBONADO APERTOS performance program received several technical improvements to significantly exceed the Aventador series performance figures. The result of this extensive rebuilding process is performance improvement.
Reventón Roadster
Estimated Value: $1.2 Million
SUPERSTAR PERFORMANCE :
The most extreme super open sports cars
The 6.5-liter 12-cylinder engine produces 670 CV of power, guaranteeing
superstar performance of the vehicle: Reventón Roadster accelerates from 0 to 100
km/h in just 3.4 seconds, and reached a top speed of 330 km/h.
DESIGN INSPIRED BY THE FASTEST AIRPLANES:
Futuristic approach to basic design when making all Lamborghini's model is to imagine a statue running at high speed. In this regard, the centro stile designers took inspiration from modern aeronautics.
Reference : lamborghini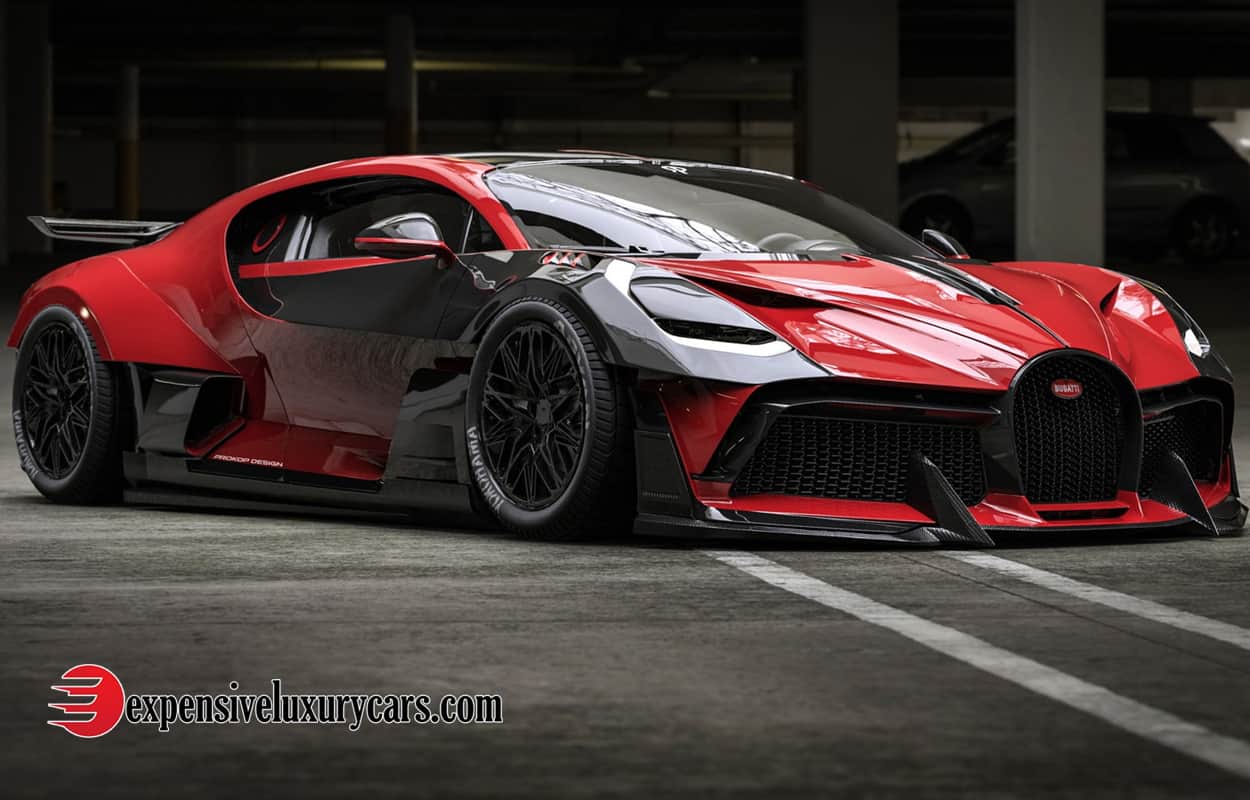 Covering the automotive industry from Expert Reviews and in-depth analysis, features, car show reporting With over 10 years of experience,With over 10 years of experience.